For international mobility professionals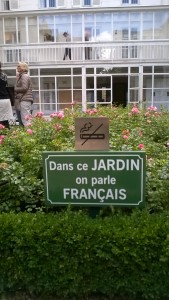 You are in charge of the international mobility for your company. Throughout the year, you welcome new employees coming from all over the world to work in the French entity.
Even if you are concerned with integrating them into your teams, you have to focus on key issues related to international mobility: expatriation packages, labor law, social protection, taxation, immigration, accommodation, banking accounts …
Bienvenue à Paris can help you to welcome these employees by introducing them to the Parisian lifestyle.
We have set up a network of Parisians deeply in love with their city and willing to share their hobbies, their addresses and knowledge of the French capital.
By organizing activities and events for your employees and their family, Bienvenue à Paris will accelerate their integration and turn them into real "Parisians of adoption.
How?
They will join intercultural groups of small size (8-10 persons) in order to participate to activities ranging from workshops (cooking, wine tasting, handicrafts, fitness …), unusual architectural visits of the city, conference debates on the art of French living, music concerts, etc…
They will be encouraged by their French hosts to enjoy multicultural exchanges and thus improve their conversation in French.
Last but not least, Bienvenue à Paris offers to facilitate their integration in Paris an individual mentoring with a Parisian from our network for foreign spouses. Once a month, a lunch or coffee will provide them a great opportunity to review progress in French and encourage further discovery of Paris and its lifestyle.
Don't wait to long before sending  them to meet the team of Bienvenue à Paris. They will be able to transform their Parisian stay into an unforgetable experience !