Bienvenue à Paris wishes you a fabulous 2020 year
---
Dear members and friends,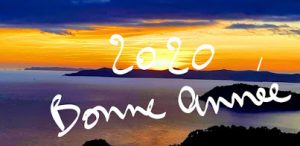 We wish you a happy and wonderful 2020 year. May all your dreams and wishes be fulfilled !
Bienvenue à Paris will do its best to organize for you interesting cultural and gastronomic discoveries .
Have a look at our wonderful program of activities for January and register you asap on line.
Looking forward to seeing you
Warm regards
Annette
Visits
Tuesday 28 January 2020
11:00 - 12:30
ART DECO, UN ART DE VIVRE, LE PAQUEBOT ILE DE FRANCE – Boulogne (92)
A legendary ship , flagship of the Art Déco style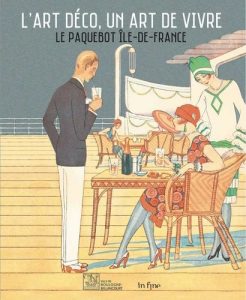 Come relive the epic of this legendary ship, flagship of art deco, symbol of an unrivaled French art of living, war hero and reborn in the 1950s.
The sets were entrusted to the greatest artists of the time, and the equipment with which it was fitted, including … a seaplane, were innovative.
We will visit the cabins, the living-rooms, the kitchens, the reading and beauty salons, the smoking room, the concert and theater hall and even the hospital, which has undergone operations and deliveries …
With its paintings, furniture and objects, this liner is a true showcase of Art Deco and the art of travel, it has given birth to a very sophisticated style: the "liner style".
Participation: 25€ / member – 30€ / non-member