Join us and take care of your well-being and well-living in Paris !
Dear Members and Friends,
After a wonderful summer, September  has just started and Parisian life  is back !
I propose to you a program of activities, intended to embellish your Parisian life and cheer up those who are nostalgic with the idea of going back to the office … This program will be completed, in a few days , by one or two activities that will take place before the next school holidays starting on October 21st.
Sign up quickly, by email, and do not miss these activities rich in interesting discoveries.
Do you enjoy our activities? Do not hesitate to forward this program to your friends and acquaintances. You can also invite them to participate with you in an activity. You are sure to make them happy and have a good time together.
For all those who will register, before September 30, as a member of Bienvenue à  Paris you will be able to invite for an activity, at the member rate, a person of your choice.
Looking forward meeting you !
Annette
"I decided to be happy because it's good for health!" – Voltaire
Visits
Tuesday 26 September 2017
09:30 - 11:00
BNF Richelieu site
 A modern and ingenious architecture  – Paris 1
Rue de Richelieu, the buildings of the historic site of the National French Library date mainly from the 19th century. They shelter the emblematic achievements of Henri Labrouste, an architect who was entrusted with the site of reconstruction of the Imperial Library in 1854. He has developed innovative biases for the expansion of the Imperial Library and in particular to construct the new reading room and the central store.
The National French Library will be celebrated for its modernism and the ingenuity of its design. Its architecture will be copied all over the world!
More than a place, Labrouste has created a sustainable model to which its renovation has rgiven back all its splendor.
Participation: 25€ / member – 30€ / non-member
Visits
Wednesday 4 October 2017
10:00 - 11:30
Hommage à Christian Dior
Couturier du rêve – Paris 1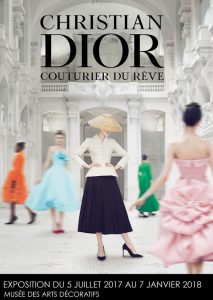 The Musée des Arts Décoratifs is celebrating the 70th anniversary of the creation of the House of Dior. This lavish and comprehensive exhibition invites visitors on a voyage of discovery through the universe of the House of Dior's founder and the illustrious couturiers who succeeded him: Yves Saint Laurent, Marc Bohan, Gianfranco Ferré, John Galliano, Raf Simons and, most recently, Maria Grazia Chiuri.
More than 300 haute couture dresses, accessories and objects trace the history of 20th century fashion through a grandiose chronological and thematic presentation. The entire museum is devoted to the couturier's work, offering a retrospective of his career, his expertise and his inspirations. The opportunity to become acquainted with the man who put Paris back in the spotlight as the capital of fashion.
Don't miss this fantastic exhibition !
Participation: 25€ / member – 30€ / non-member
Visits
Saturday 7 October 2017
10:00 - 11:30
Hôtel de la Païva
Love, politics, sensuality and dream decorations – Paris 8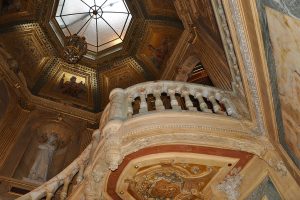 The Hotel de la Paiva is one of these elegant mansions that line the prestigious avenue des Champs Elysées.
The best artists of the mid 19th century built and decorated it for the daughter of a humble Polish Jewish tailor.
Esther Lachmann became one of the most prominent courtesans of Paris after marrying the wealthy Prussian Count Guido Henckel Von Donnersmarck. However, her dazzling social ambitions were no longer compatible with a commoner's name! Esther therefore chose a new identity with hints of nobility… thus appeared La Paiva!
Her parties were famous and attracted the Parisian smart set. La Paiva entertained countless personalities of the Second Empire, politicians, artists, writers and entrepreneurs.
Among those were the Goncourt brothers, the writer Théophile Gauthier or Léon Gambetta who was Prime Minister from 1881 to 1882.
Participation: 25€ / member – 30€ / non-member
Wine tasting
Wednesday 11 October 2017
20:00 - 23:00
Soirée oenologique (cours et dîner)
Les vins au sud du Rhône – Paris 16
Saviez-vous que les vignobles du sud produisent 80% au sud du Rhône ?
Nous partirons en compagnie de notre oenologue Géraldine à la découverte des appellations suivantes :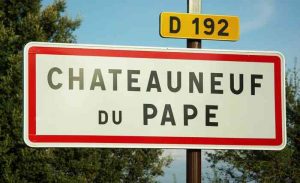 Châteauneuf-du-Pape, un vin épais, âcre, puissant, très coloré,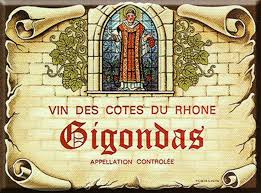 Gigondas, dont les rouges, puissants et tanniques,
sentent bon le terroir et des arômes de fleurs, réglisse et épices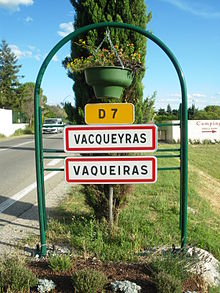 Vacqueyras, un vin rouge, puissant et tannique.
Participation: 55€ / member – 65€ / non-member