Kostia : un ébéniste créateur de meubles et d'objets contemporains – Paris 11
< Back to the activities calendar
Visits
Wednesday 13 June 2018
18:30 - 21:00
Let's meet a talented artist in his exceptional place of creation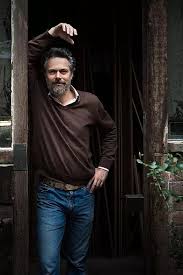 Constantin Laan also known as "Kostia" only creates wonders!
This young creator of contemporary art furniture, well known to collectors and decorators, works with wood, a natural, noble and lively material that he likes to marry with contemporary materials to overcome the constraints of classical furniture.
His motto: "Combine functional and audacious, useful and imaginary".
In 2011, he acquired a large workshop in the famous area of Fb St Antoine to manufacture elegant furniture with subtle mechanisms.
Originality, refinement, and technical complexity make all his creations very attractive because they are unique pieces, limited series.
One of his creations has just been selected to appear in the cabinet of curiosity of Crillon!
The visit will be followed by a rustic buffet in the workshop which has remained in its original state.
Participation: 25€ / member – 30€ / non-member