La cité internationale universitaire – Paris 14
< Back to the activities calendar
Visits
Friday 15 June 2018
10:00 - 12:00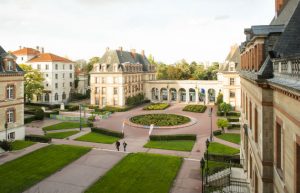 A fantastic  architectural heritage in the open
The Cité Universitaire Internationale is a private foundation recognized as a public utility dedicated to welcoming 12,000 residents (students and international researchers) of 140 different nationalities each year.
A 34 ha inhabited park, it houses 37 houses built between 1925 and 1970. In a variety of styles, these houses illustrate the major architectural trends of the 20th century, from the most inventive modernity to the most unusual style.
A unique site in Paris that we travel with a guide specialized in architecture to discover the different currents and understand their evolution over time. Five buildings are protected as historical monuments, including the famous Swiss Foundation by Le Corbusier.
An eclectic architectural course not to be missed!
Participation: 25€ / member – 30€ / non-member