La côte de Beaune  : elegant and strong wines- Paris 16
< Back to the activities calendar
Wine tasting
Thursday 23 March 2017
20:00 - 23:00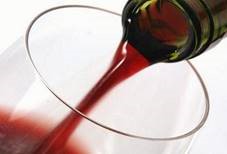 Geraldine proposes to us to leave in the region of Beaune, the historical cradle of Burgundy wine with its famous Hospices.
The diversity of the wines of Beaune continues to surprise. Some of them deserve to be tasted young when they show themselves very greedy, on the fruit.
Others display a more powerful character and are carved for the guard. This trip will lead us through the villages of Chorey, Savigny, Beaune and the borders of Pommard.
The one and a half hour oenology course will be followed, as usual, by a convivial and lively dinner, made up of homemade dishes and sprinkled with fine wines from the Côte de Beaune.
An evening not to be missed !
Participation: 55€ / member – 65€ / non-member