Let's discover together the secrets of the Invalides – Paris 7
< Back to the activities calendar
Visits
Monday 15 October 2018
10:00 - 11:30
The hiden places of the Invalides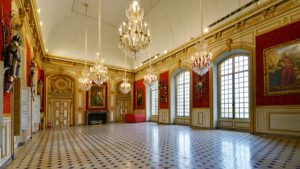 Bienvenue à Paris  invites us to discover the heart of the National Hotel des Invalides in spaces usually closed to the public.
We will discover with interest and fascination the history and architecture of this place built by Louis XIV to welcome his former soldiers and we will learn the daily life of the residents in the seventeenth century.
A place full of history to discover and re-discover!
Participation: 25€ / member – 30€ / non-member