Private visit of the private mansion Kergorlay Langsdorff – Paris 16
< Back to the activities calendar
Visits
Monday 12 June 2017
14:30 - 16:30
 Une ravissante demeure privée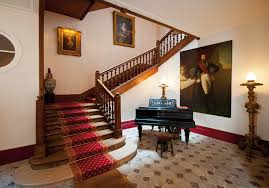 Located on the Chaillot's hill, this Parisian private mansion is one of the last remaining mansions to belong to the family of its sponsor.
We will be very warmly welcomed by two of the family members who will be delighted to show us this charming and unusual place and tell us the exciting story of their family.
They will share with us the moving and historical documents and memories of their ancestor Pierre de Kergorlay who built this residence for his second wife Marie, granddaughter of General de Caulaincourt, Duke of Vicence, Grand Squire and Minister of Relations Exterior of Napoleon.
An exceptional moment out of time!
Participation: 25€ / member – 30€ / non-member