Private visit of the Missionaries house – Paris 7
< Back to the activities calendar
Visits
Tuesday 9 October 2018
10:30 - 12:00
350 years  of history, adventures and spirituality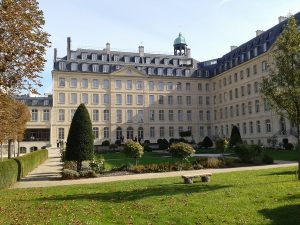 In 350 years, the Foreign Missions of Paris have contributed to the evangelization of many Asian countries.
In the 20th century, they sent missionaries, 23 of whom are saints and canonized.
Even today, they continue to send missionary priests to life in Asia and the Indian Ocean.
Thirty seminarians are currently preparing for missionary life.
A place of peace and spirituality to discover located in a beautiful setting, in the heart of Paris!
Participation: 25€ / member – 30€ / non-member