Private visit of the Manufacture Nationale des Gobelins workshops – Paris 13
< Back to the activities calendar
Visits
Wednesday 17 May 2017
15:00 - 17:00
An original discovery of a very old French institution.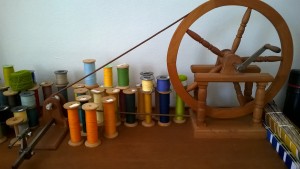 The name "Gobelins" comes from Jehan Goblin, who settled in the 15th century in the banks of the Bièvre river to create dyeing workshop. Its activity became very well known in the Faubourg Saint-Marcel, then bought by the king to become "Crown's Royal Factory of furniture and tapestries".
Today, the Manufacture Nationale des Gobelins still weaves tapestries to decorate public buildings. More than 600 palaces have been decorated recently thanks to these workshops where 80 artists work in this historic site still active. Their priority? Continue the tradition and preservation of old manufacturing techniques.
This visit will allow you to discover the profession of licier who handles with all the delicacy necessary his tools when creating splendid tapestries.
Participation: 25€ / member – 30€ / non-member