Wine class : Let's travel and discover Spanish wines – Paris 16
< Back to the activities calendar
Wine tasting
Wednesday 14 June 2017
20:00 - 23:00
Spanish wines ? OLE !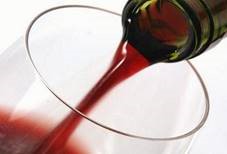 Did you know that the Spanish vineyard is the largest in the world?
Géraldine, our oenologist, takes us to discover this time the Iberian peninsula where the vine is unavoidable, from the foothills of the Basque Pyrenees to the plains of Andalusia.
Those who like sweetness will rather choose the wines of Rioja, while those who prefer the robustness and the fruity will rather turn to regions like Jumillia, Ribera del Duero or Toro.
The oenology course will be followed by a Spanish dinner served at the table with all the participants, an evening that promises to be convivial and festive.
Entonces, les deceamos un BUEN VIAJE…
Participation: 55€ / member – 65€ / non-member