Pastry workshop : Summer time desserts – Paris 16
< Back to the activities calendar
Cooking
Tuesday 19 June 2018
15:00 - 17:00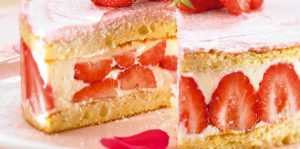 Our chef Laurence proposes us to learn how to make the Genoise, a light pastry made with eggs, sugar and flour that takes its name from the city of Genoa.
Airy and mellow, she is the star of birthday cakes serving as a base for many cakes filled with cream and / or berries.
What would be the rolled biscuits of our childhood, strawberries or raspberries and Bavarians without a delicate sponge cake flavored with vanilla, citrus zest or chocolate?
You will be able to prepare it easily at home and enjoy it in different forms during this summer and please everyone around you!
Participation: 20€ / member – 25€ / non-member